5 tips to rent an apartment in zamalek

If  you decide to stay in Cairo for a long time and it's impossible to stay over than month on a hotel  . you have to find a nice place to stay . may be find a flat for rent .
Here in zamalek flats we help people to find an apartment for rent in zamalek . because we know that Zamalek is the best neighborhood in Cairo to live in . and we have helped many people to find a flat for rent in zamalek and we want to help more so Below are six tips for getting the best apartment in zamalek deals.
Know how to work rental websites
To find a great rental, you have to know how to search for one. And for many, the search begins online.
It's important to know how to search in our website , it's so simple you just go to our home page here and and choose for rent . then choose Property Type , min. Beds , min.baths and the price range you want then click on search button .
Word of mouth can be powerful
In addition to surfing the web for listings, tell friends that you're looking for a place, too.
Ask your Egyptian friends and you may make a good deal :).
Look beyond the rental listings
Not finding something you're interested in? Start looking at the for-sale listings, People typically aren't selling these days unless they have to, so they may be willing to rent it out to you instead.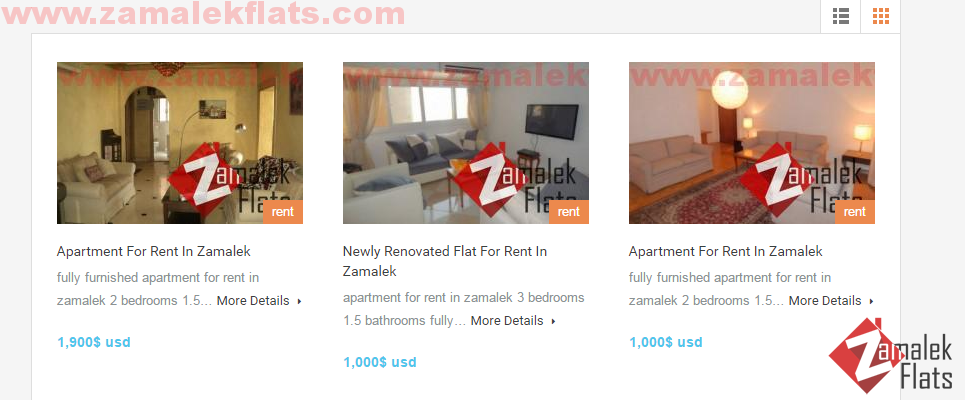 You can see the for-sale list from here.
Assess whether rents are fair
After finding a place you're interested in, search comparable rentals to make sure that the rent price is competitive with the rest of the market.
You may use google to find another websites and compare . we are saying that because we are sure that our apartments in cairo is the best price and featurs .
Go ahead and flaunt your good credit
If you have good credit, mention that to the landlord,. Credit makes a big difference because there aren't too many people who have great credit,. With so many people dealing with job losses and missing bill payments, those who have good credit really shine.
If you're in the position to present a great credit report, make that known when negotiating on price.
Short Link: